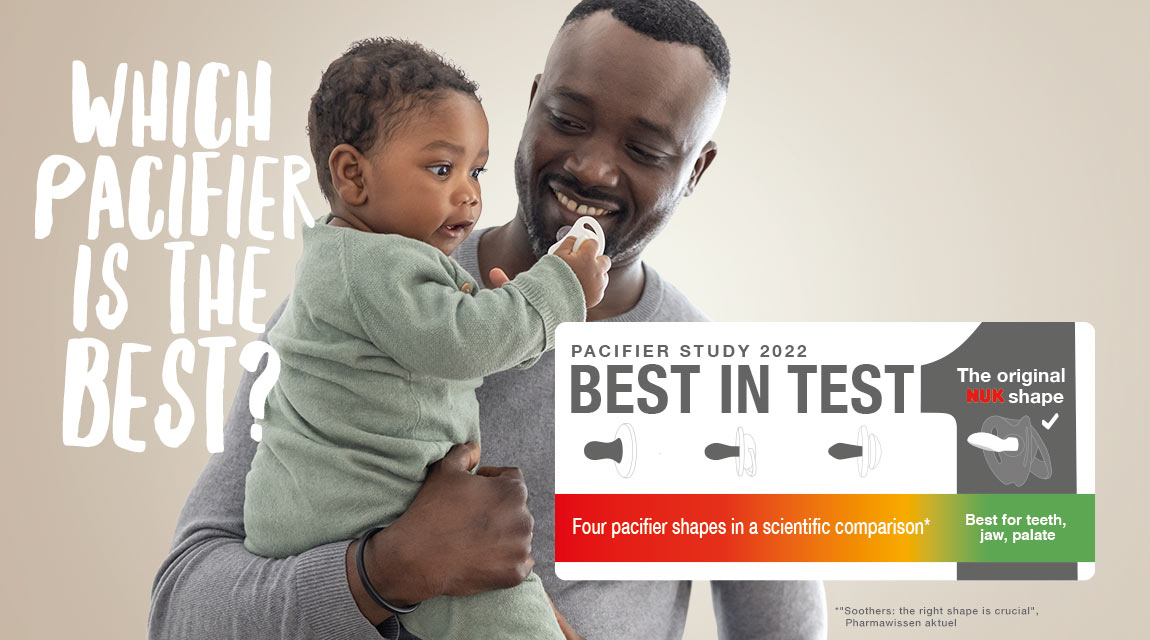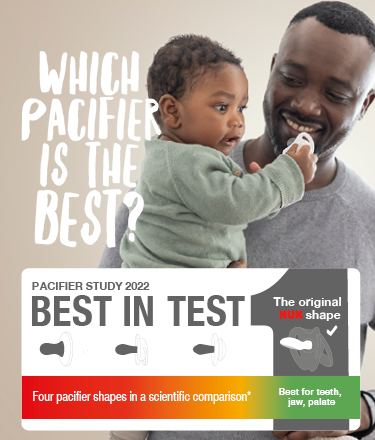 Four pacifier shapes in a scientific comparison
In a new study by the University of Minho, Portugal, scientists investigated the effects of different teat shapes on the development of the teeth, jaw and palate.
In comparison: the original NUK shape and three teats with a different design.
In this computer simulation from the pacifier study, the child's sucking movements can be closely observed: the tongue presses the pacifier against the palate. The less stress this causes (shown here in red), the better.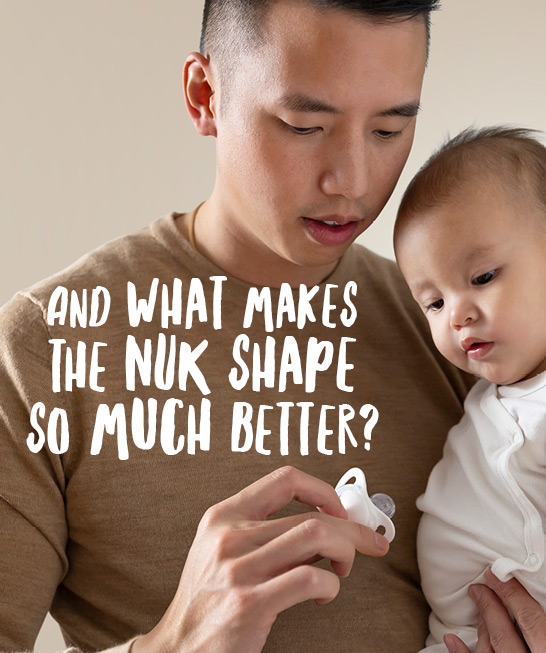 The study proves:
The original NUK shape is best for teeth, jaw and palate.


Least pressure on the palate
Learn more
In the computer simulation of the child's palate, it is easy to see how much pressure different pacifier shapes exert.
The study proves:
NUK pacifiers exert a lower maximum pressure and less force on the palate than all the other pacifiers in the comparison. In addition, the pressure is more evenly distributed.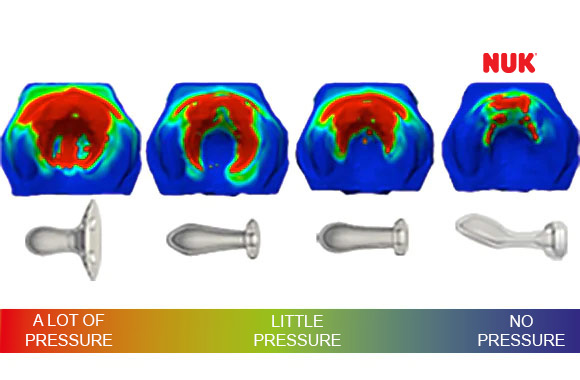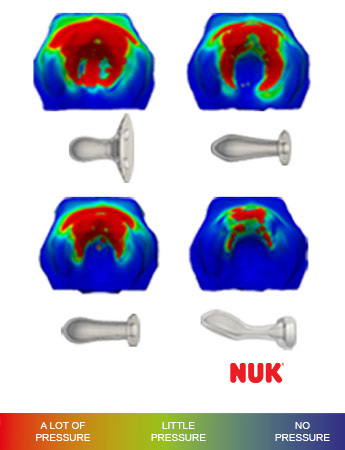 Minimal misalignment of the teeth
Learn more
In the study, it was possible to measure how much the pacifier shapes misalign the teeth
The study proves:
With NUK pacifiers, the misalignment of all incisors and molars is lower than with all the other pacifiers in the comparison.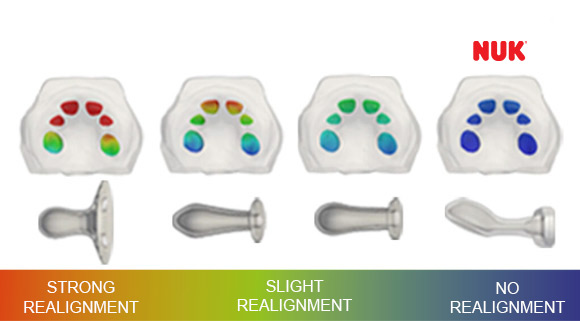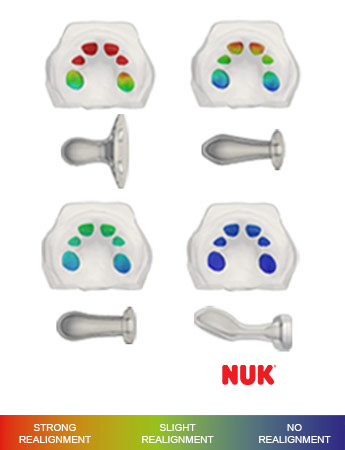 The conclusion of the study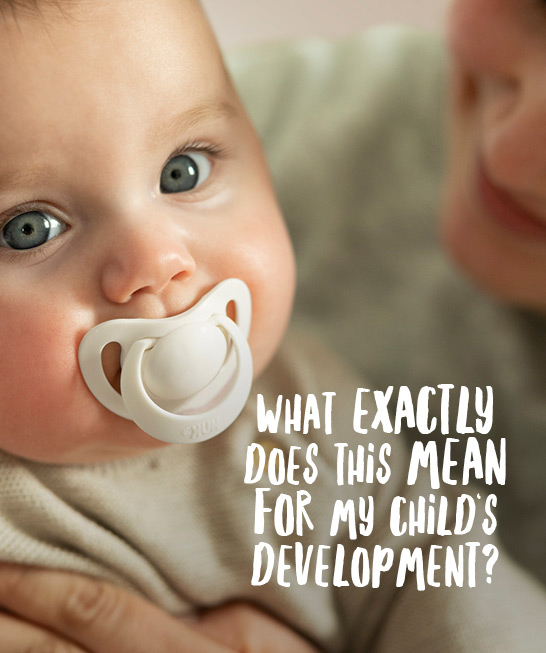 NUK pacifiers have the lowest risk of teeth misalignment and the lowest risk of deforming the palate.
Lower risk of malocclusions such as "open bite", "cross bite" or "incisor protrusion".
Lower risk of deformation of the jaw or palate
What experts say about it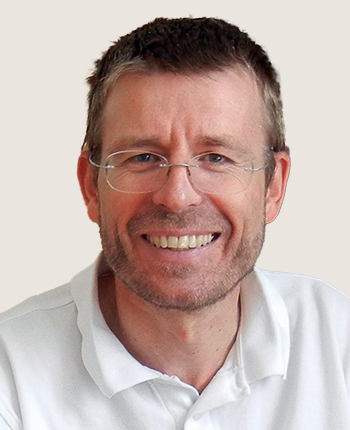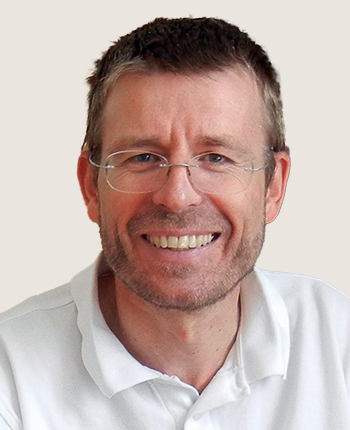 The results of the current study are an essential argument supporting pacifiers. (Because)... it is scientifically proven that a pacifier ̶ at least if it is the right pacifier ̶ ... has no negative influence.
Dr Christof Metzler
Paediatrician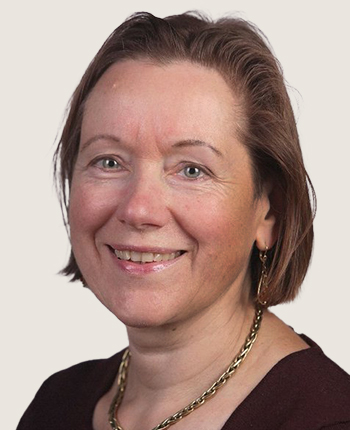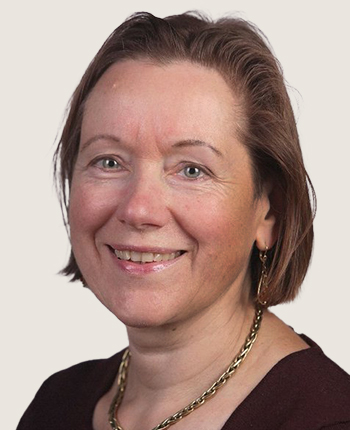 It is to be welcomed that the current study looked for the optimal pacifier shape, because a pacifier can be helpful and gives relief.
Ingrid Lohmann
Midwife and Breastfeeding Counsellor
I think it is very good that, thanks to this study, we have a model for simulating the effect of different teat shapes [on the surrounding structures].
Dr Matthias Kiefl
Orthodontist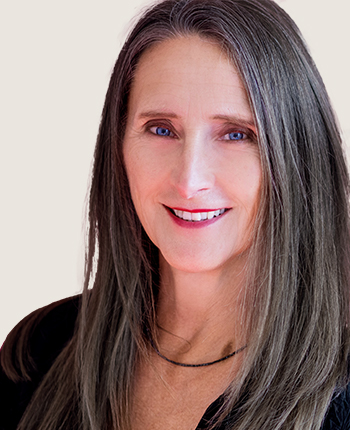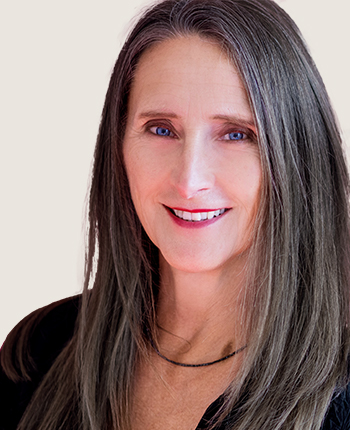 The current study impressively shows the extent of deformations and malocclusions caused by pacifiers that are used incorrectly and for too long.
Dr Isabell von Gymnich
Paediatric Dentist
NUK is the best in test.
Best result in the 2022 pacifier study.
Shape is right for the jaw
Accepted by 95% of babies**
Soothes 99% of babies**
Particularly breastfeeding-friendly**
Recommended by medical experts**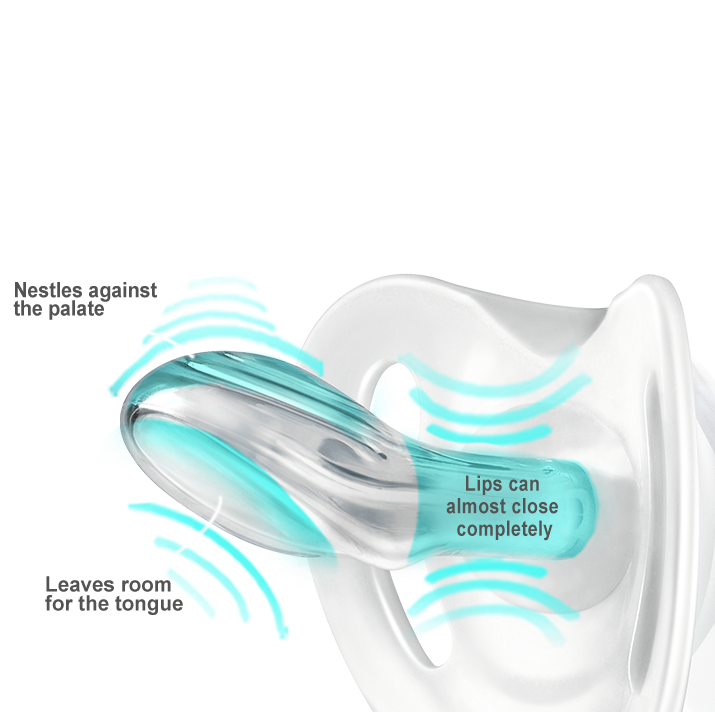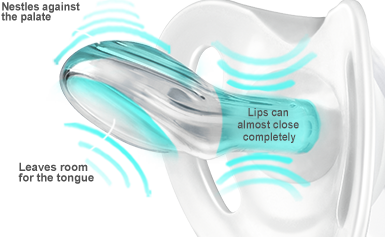 *"Pacifiers: the right shape is crucial", Pharmawissen aktuell, 2022
**Independent market research, Germany, 2017 and 2020