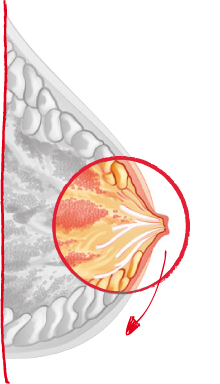 Whoever would like to understand life has to ask the right questions. How many milk ducts does a mother's breast actually have? Would you have known that? We looked into this question with the help of recent studies*. The development of the NUK Nature Sense is based on the scientific findings that:
on average, breastfeeding mothers have 7.6 active milk ducts
up to 16 active milk ducts were observed
the number of active milk ducts increases with every additional birth.
With the objective of coming even closer to nature, we therefore developed the new NUK Nature Sense with its several tiny openings. These are modelled on the milk ducts of a mother's breast and make it a bottle that lets babies enjoy an all-round familiar feeling when drinking and, above all, a natural flow.
* Jütte et al. BMC Pregnancy and Childbirth 2014, 14:124