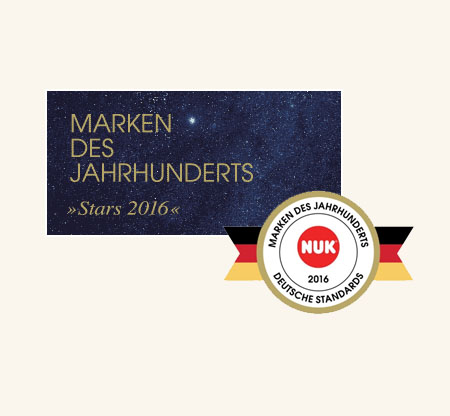 A stellar moment for NUK
NUK now one of Deutsche Standards' "Brands of the Century".
This year, NUK was given a very special honour: the publisher, Deutsche Standards, admitted NUK into the "Brands of the Century" circle. The brands that are sought after are those considered to be leaders in their product category. In the category "Soothers", the editors and the Deutsche Standards' jury were all agreed: it was to be NUK.
The brands of the century and their exciting brand history can now be found in book shops in the large volume, "Brands of the Century - Stars 2016".
We are really delighted to receive this award and thank the publishing house for this honour.