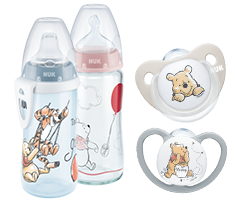 The tubby bear – a classic from the world of Disney - is great fun for both children and parents.
Minnie and Mickey were most certainly your childhood stars too.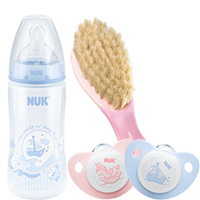 Cheerful motifs for those who prefer baby blue or pink.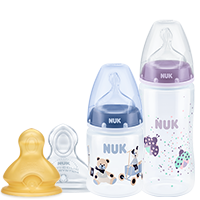 The shape of the First Choice+ Teat is modelled on a mother's nipple as she breastfeeds. It is particularly soft and helps prevent colic. The baby bottles that go with it are available in many modern designs.